Kokl after i

n-house

investigation,

resigned

from the top

of Koper

SD

's
He will dedicate himself to

the

fight

for

his own good

name




Third

July 2012

at 11:19

,


the last

intervention

: 3

July 2012

at

20:37




Koper - MMC RTV SLO
http://www.rtvslo.si/slovenija/kokl-po-hisni-preiskavi-odstopil-z-vrha-koprskega-sd-ja/286606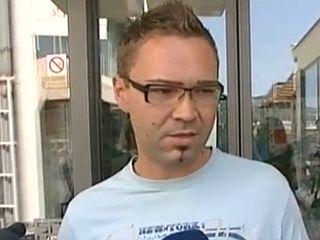 After

last week

the officers

conducted

a house search

in the

Student

organization

ŠOUP

and

talk

ed

with the director

Sebastjan

Kokl

, he then

resigned

as president

of Koper

SD

's

.(.....).
Social democratic party must be liquidated, as it represents the most liberal modern instances of the
National Liberation Struggle
(
Slovenian: NarodnOsvobodilni Boj or shortly NOB
) once purified from the Communist ideological ballast.
Just for this reason Communism must always be kept alive in Slovenia, in order to give to the church of Rome the alibi to appear constantly under the Bolshevik threat, therefore in order to constrain every other ideological political religious subject in Slovenia
or to take the side of the "Bolshevik threat" - or
to take the side of the church of Rome and therefore to assume as proper the Ultramontane principle that was (is) liberalism and modernism to let the Communist threat to arise.
Friday, June 29, 2012
My guilty.